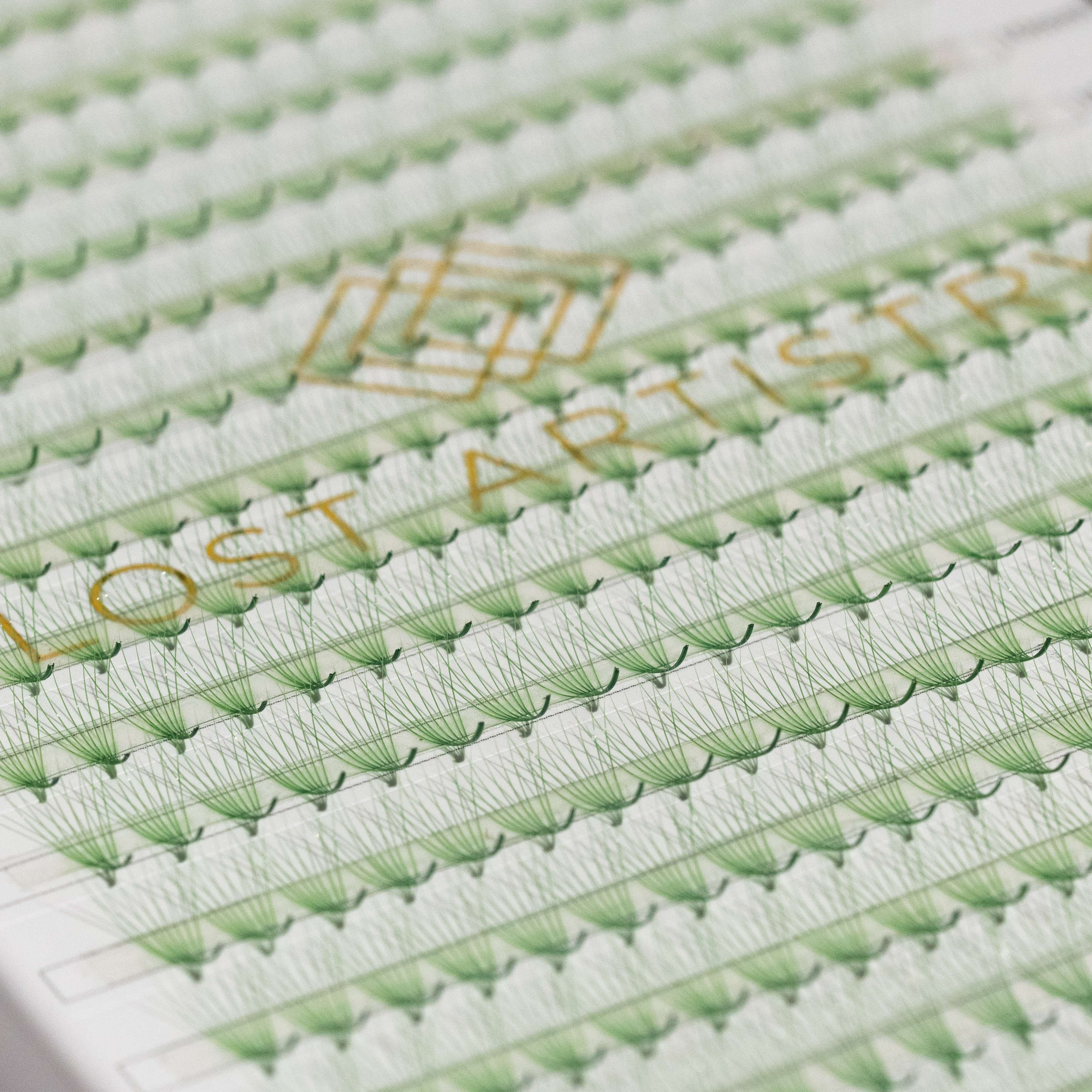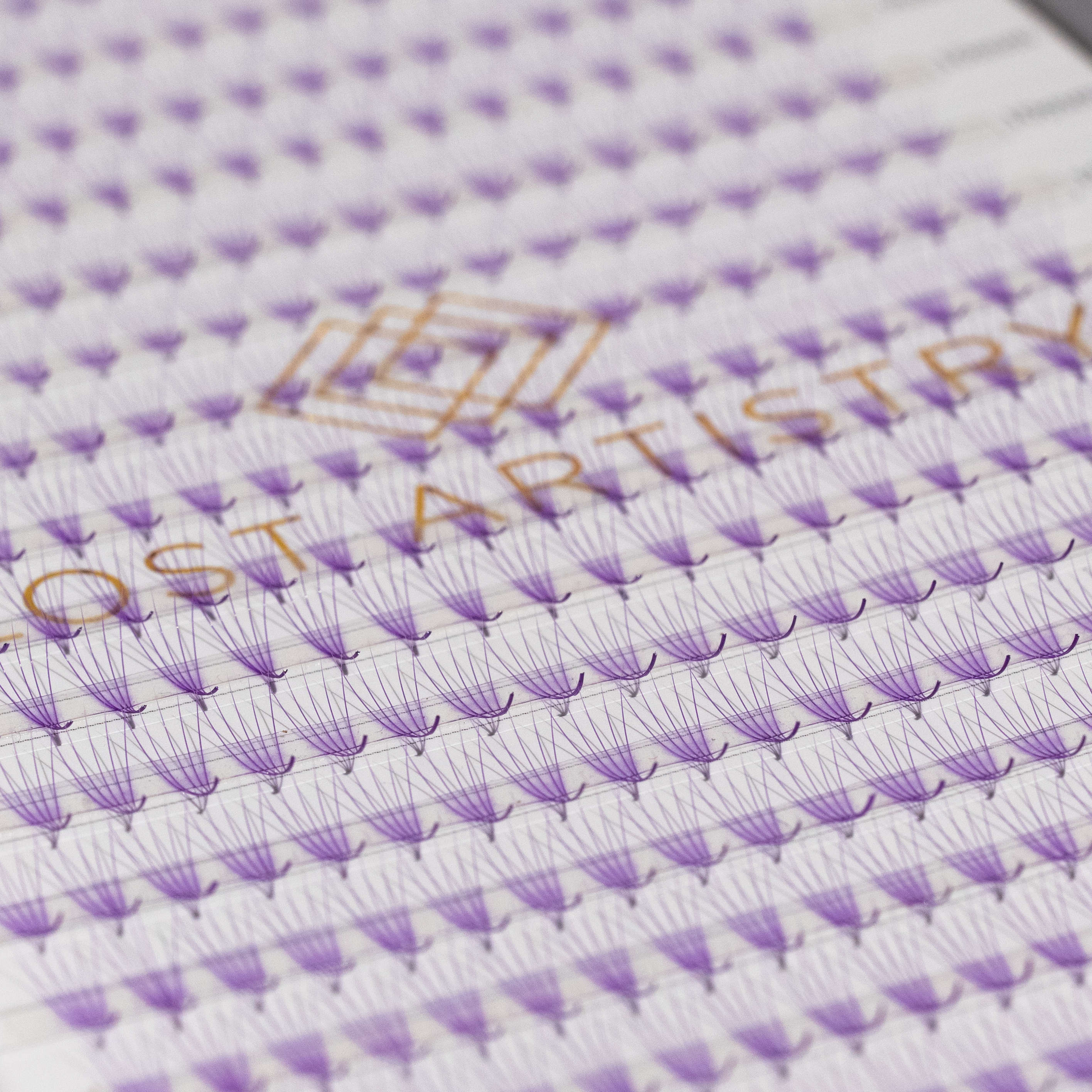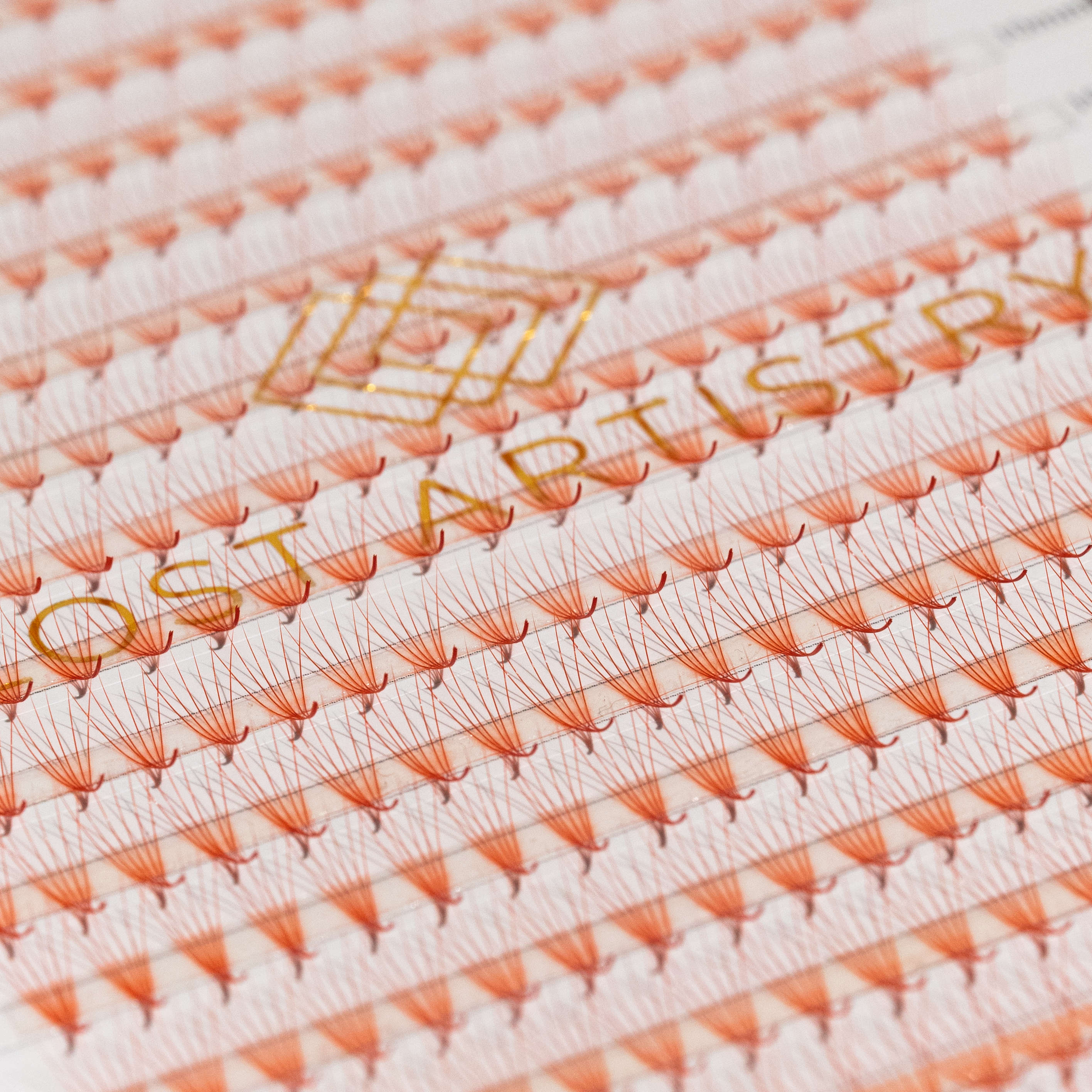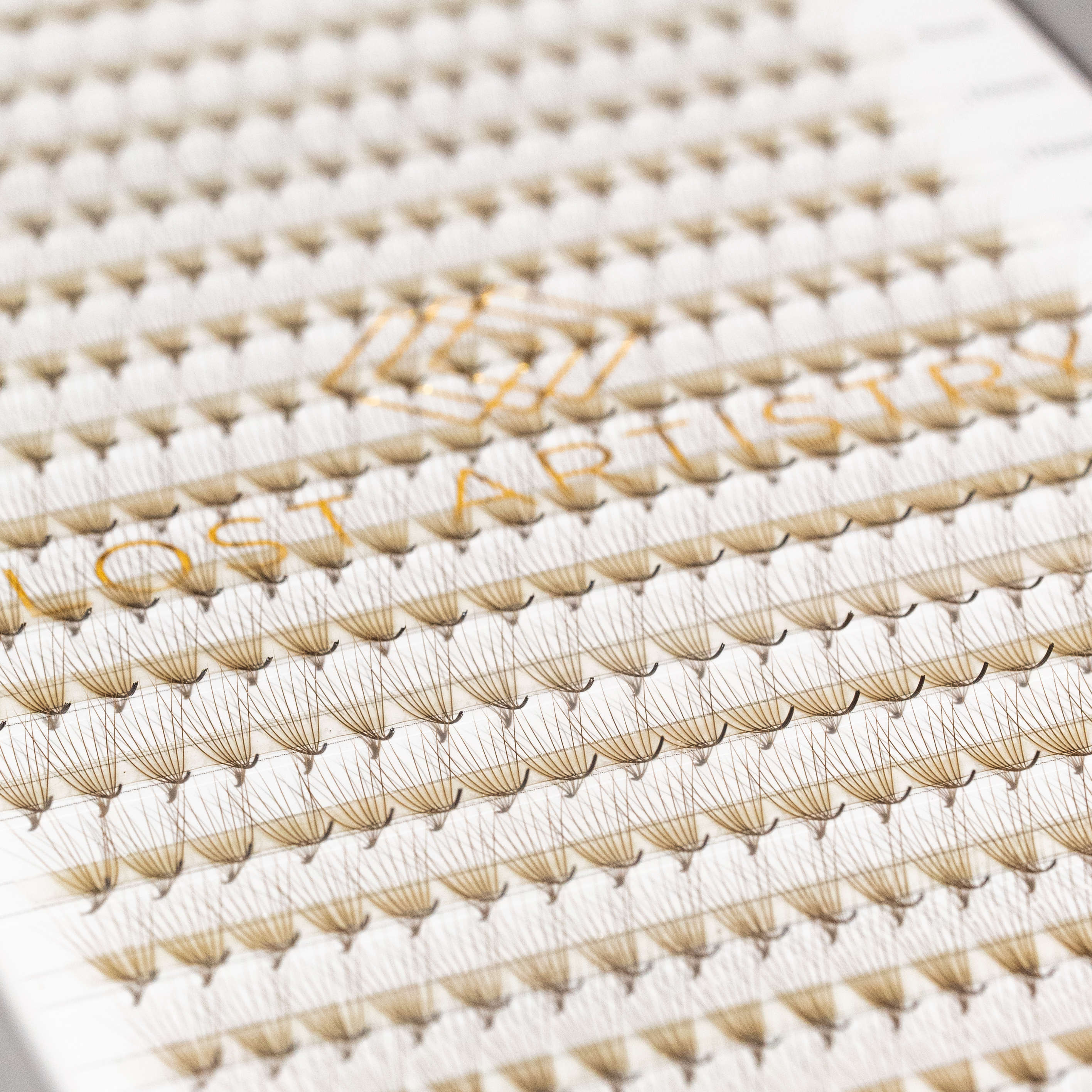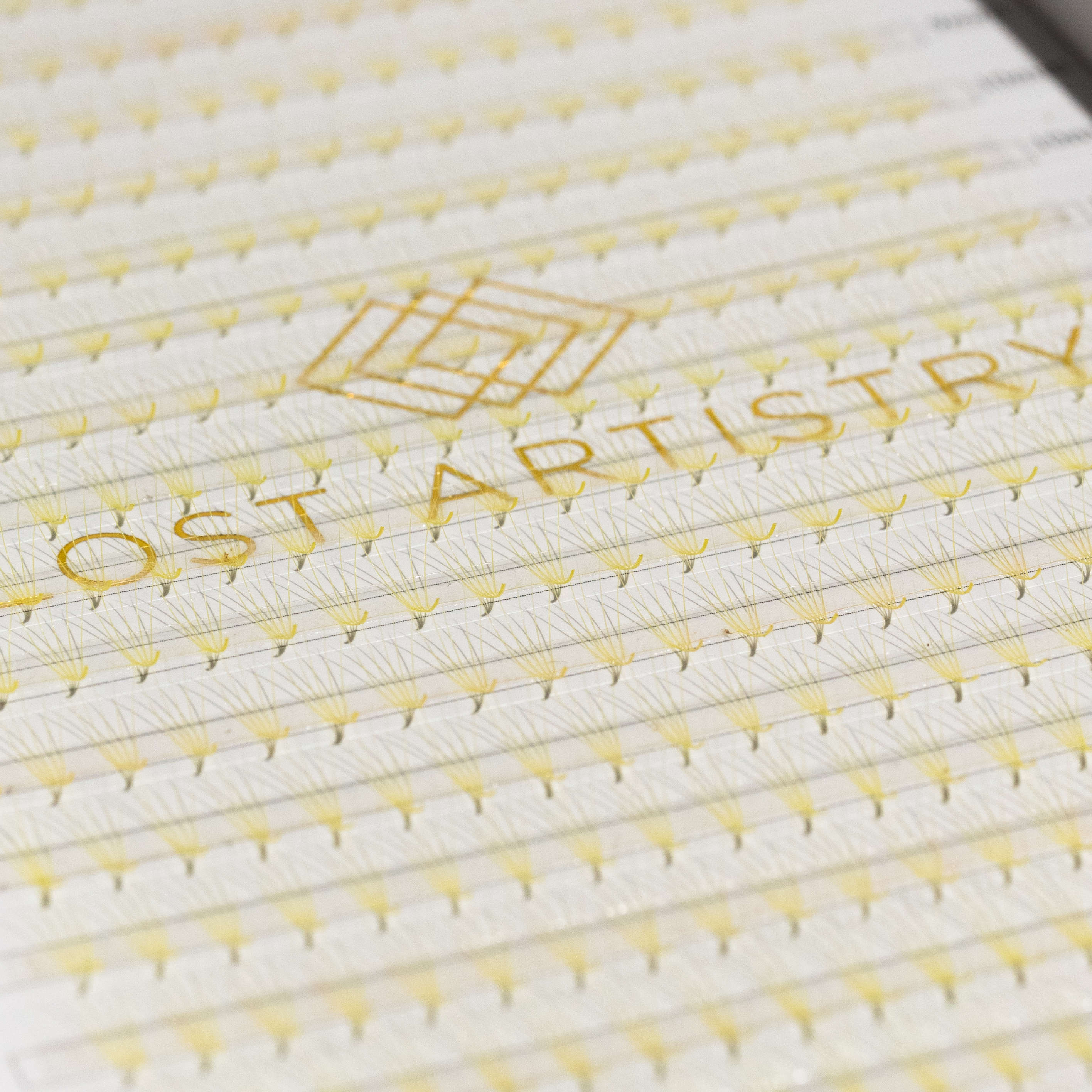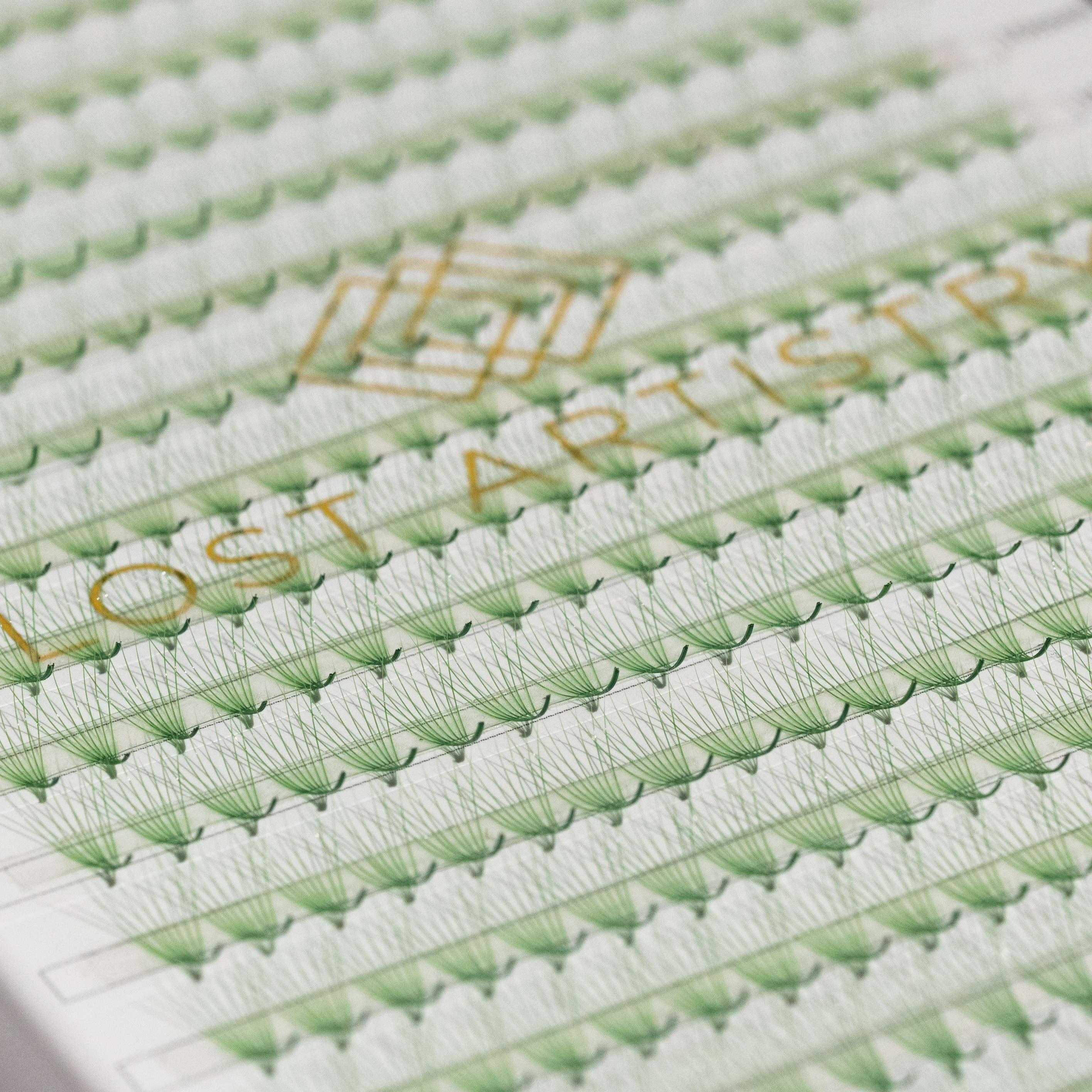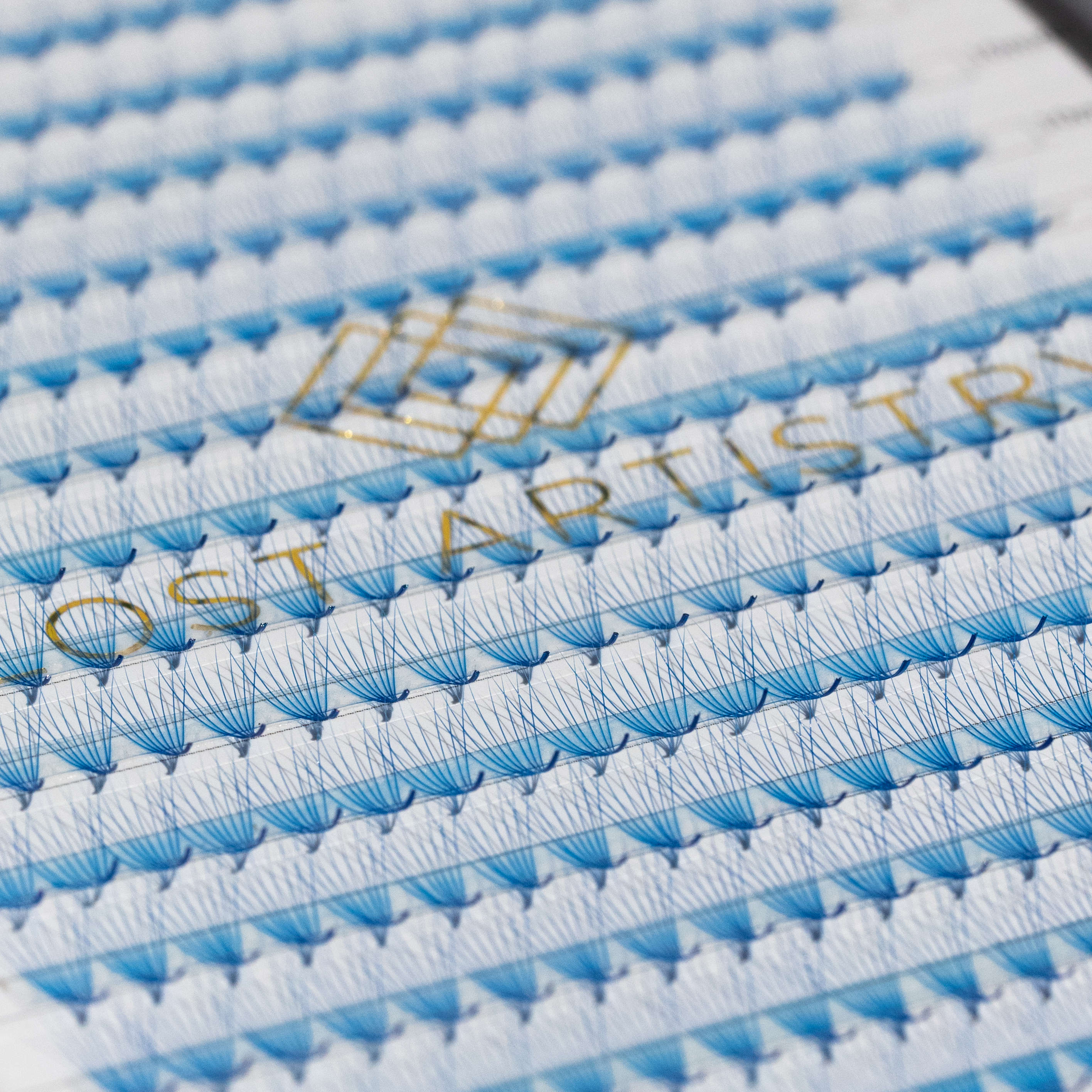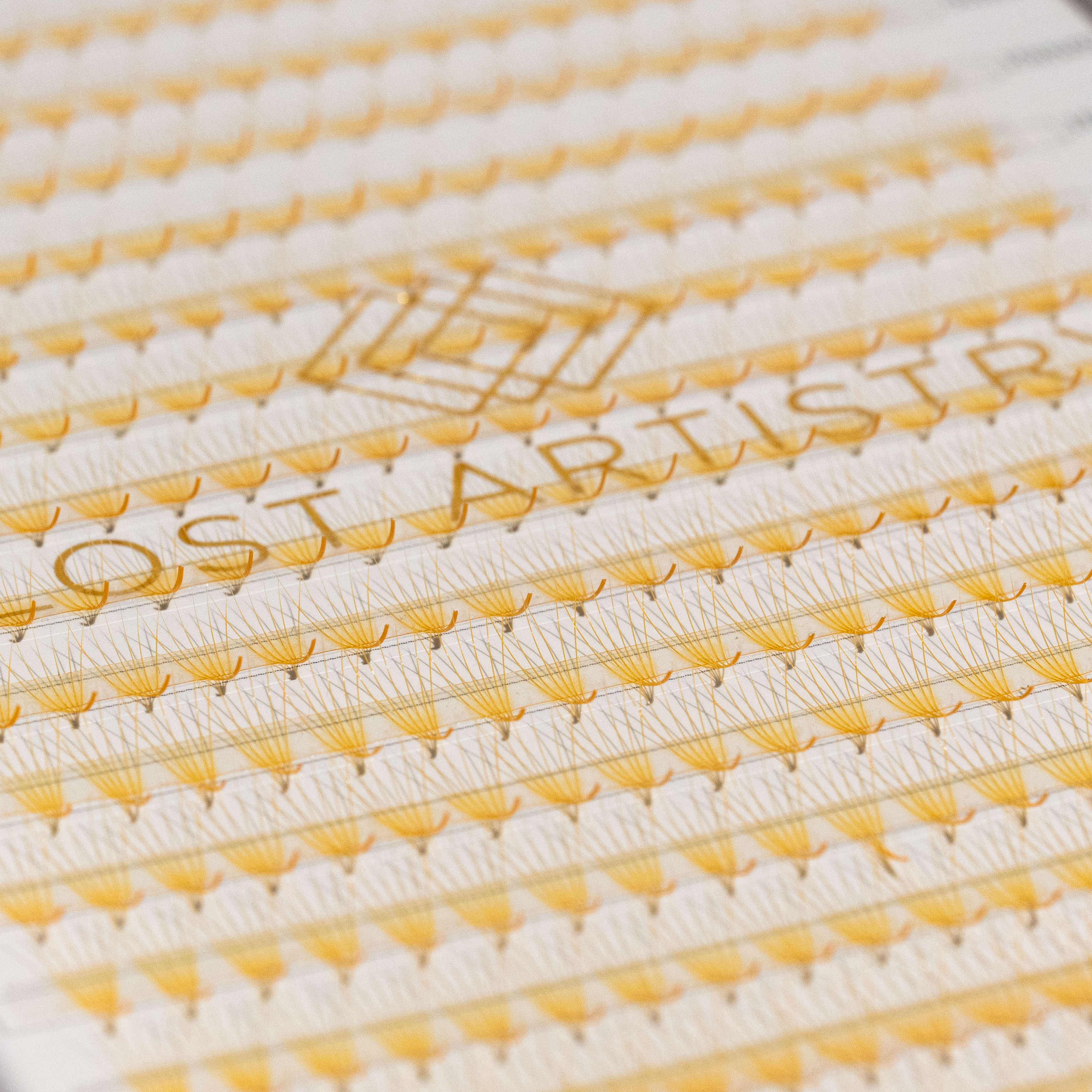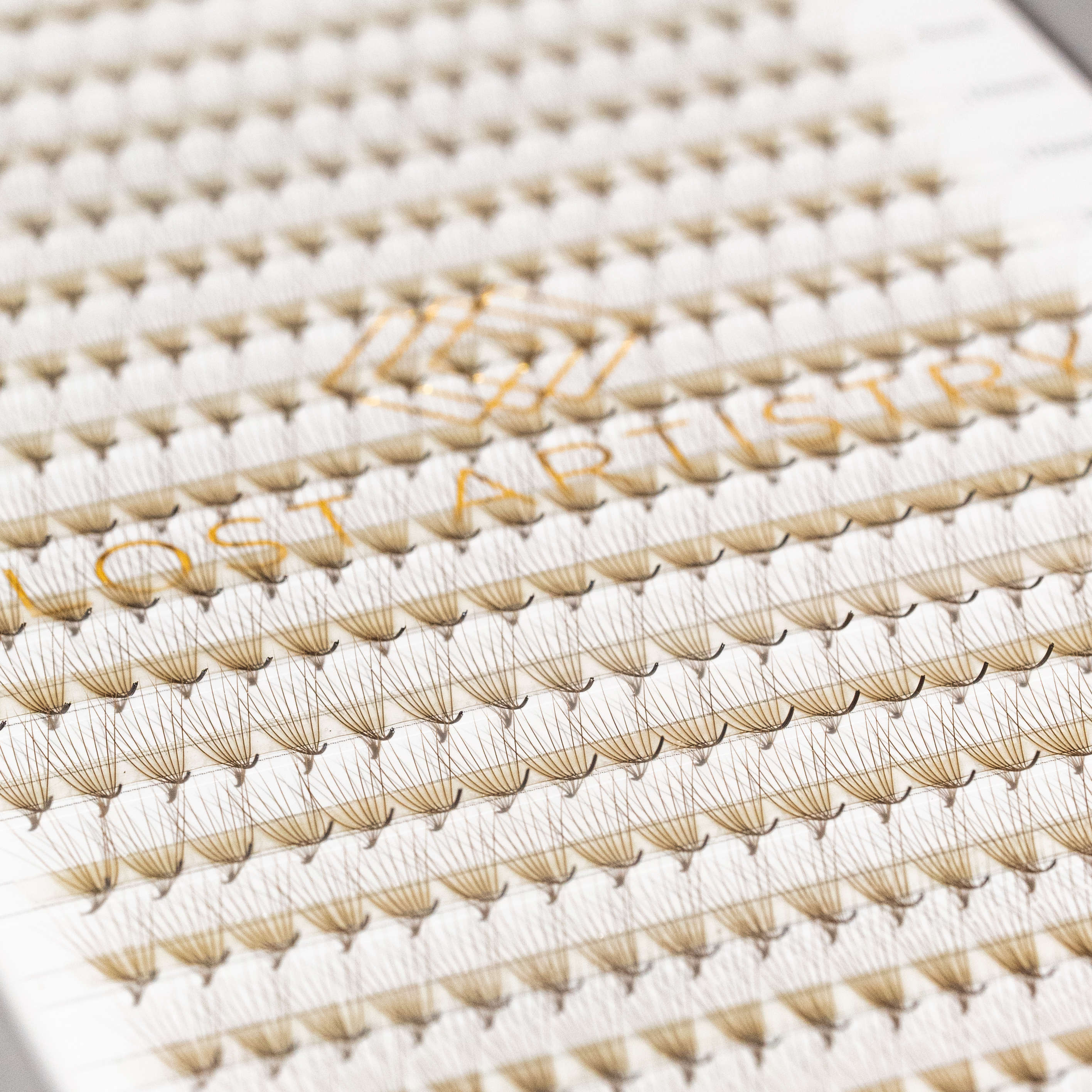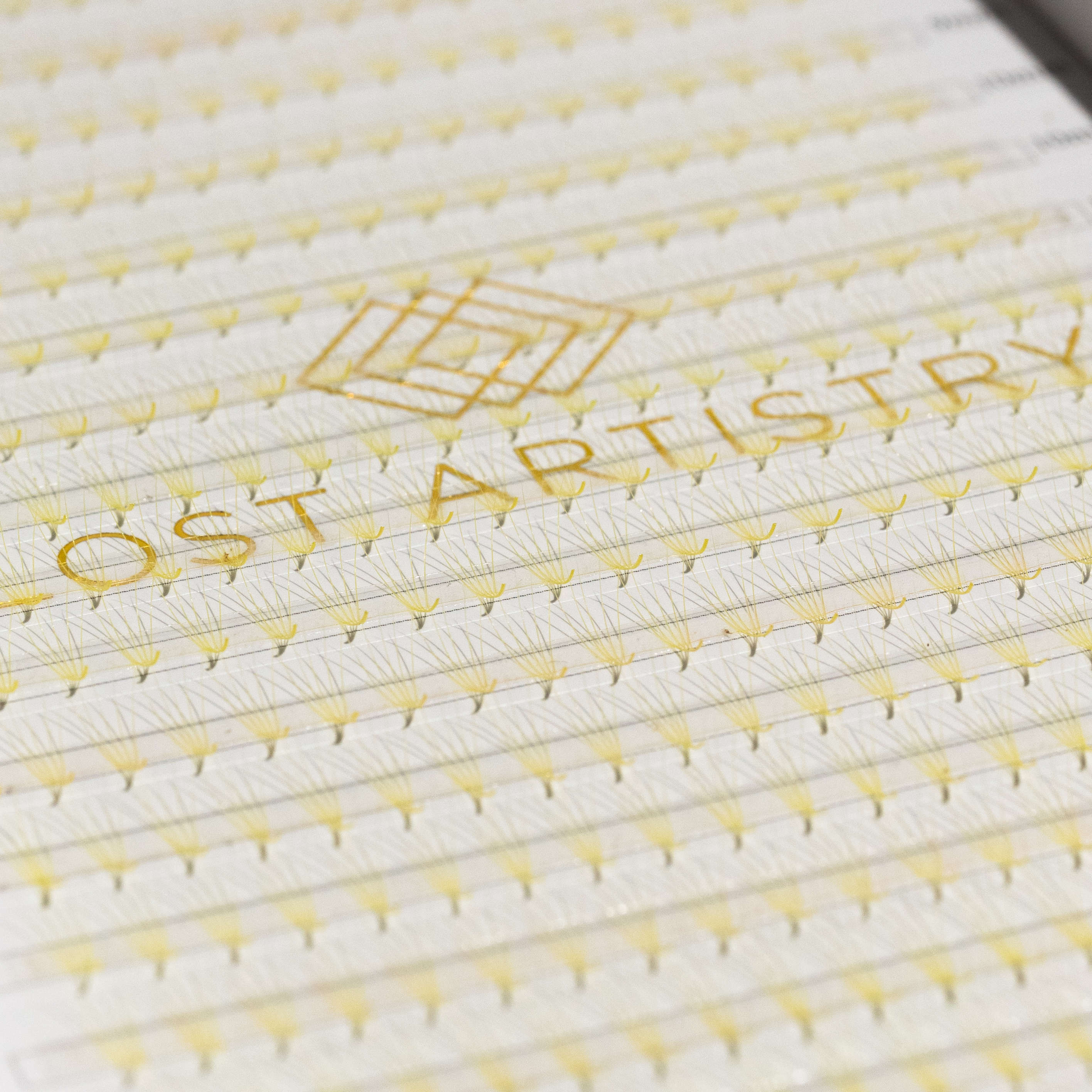 Coloured MID Stem Premade Lash Fans
Dimension:
todo: cur_selected_value
Curl:
todo: cur_selected_value
Color:
todo: cur_selected_value
Length:
todo: cur_selected_value
NotUsed:
todo: cur_selected_value
Lost Artistry Lash Premade Fan Colour Eyelash Extensions are hand made and heat bonded, offering a speedy application and a light-weight volume finish. For application tips, check out our 'How-To' page and for more information check out our 'FAQ' page. 
Brown lash extensions are a great option for individuals who desire a more natural look or have lighter hair and complexion. Here are some reasons why brown lash extensions can be beneficial:
Subtle and Natural Appearance: Brown lash extensions mimic the color of natural lashes, providing a softer and more understated look compared to black lash extensions. They blend seamlessly with lighter hair colors, such as blondes, light browns, or redheads, creating a more natural and effortless appearance.
Lighter Contrast: If you have fair or light-colored eyes, black lash extensions may create a stark contrast that can appear too bold or intense. Brown lash extensions offer a more subtle contrast, enhancing your eyes without overwhelming their natural color.
Daytime or Casual Looks: Brown lash extensions are particularly suitable for daytime or casual occasions when a more natural and relaxed aesthetic is desired. They can complement various makeup styles and clothing choices without dominating the overall look.
Softening Features: Some individuals have sharp or angular facial features that could benefit from a softer touch. Brown lash extensions help to soften the overall appearance, providing a gentle frame to the eyes without drawing excessive attention.
Allergies or Sensitivities: In rare cases, individuals may experience allergic reactions to certain lash extension adhesives. Brown lash extensions can be a good alternative for those who are sensitive to the ingredients found in black lash adhesives.
Color can be used to complement eye colors and is also a great option for eyelash extension clients who find black lashes a little dramatic or harsh on them, including 'mature' clients, blonde clients, or those wanting a natural looking lash set. 
If our plan is to make the eye color pop, we should use a complementary color that assists in making the color of the eyes more prominent.
In makeup, some people use gold eyeshadow to allow blue eyes to pop and it really does the trick. When selecting the eyeshadow color you're going to use to make an eye color pop, you'll want to choose a shade that is on the opposite side of the color wheel of the eye color. The contrasting hues will bring attention to the eye color. The same strategy applies when working to select a lash color to complement your client's eye color.
What to expect from a Mid (Medium) Stem Fan:
A perfect in between our short stem and long stem fan 
Note: Our 5D Mid Stem Pre-Fans have the middle of fans attached to sticky adhesive.
XXL: 400 fans per tray. This is the most cost-effective tray size available on the market. The Mixed 8-15 option is the perfect tray if you are looking to try out our lashes for the first time. Eco-friendly packaging. Approximately half of a tray required to complete a full volume or mega set.