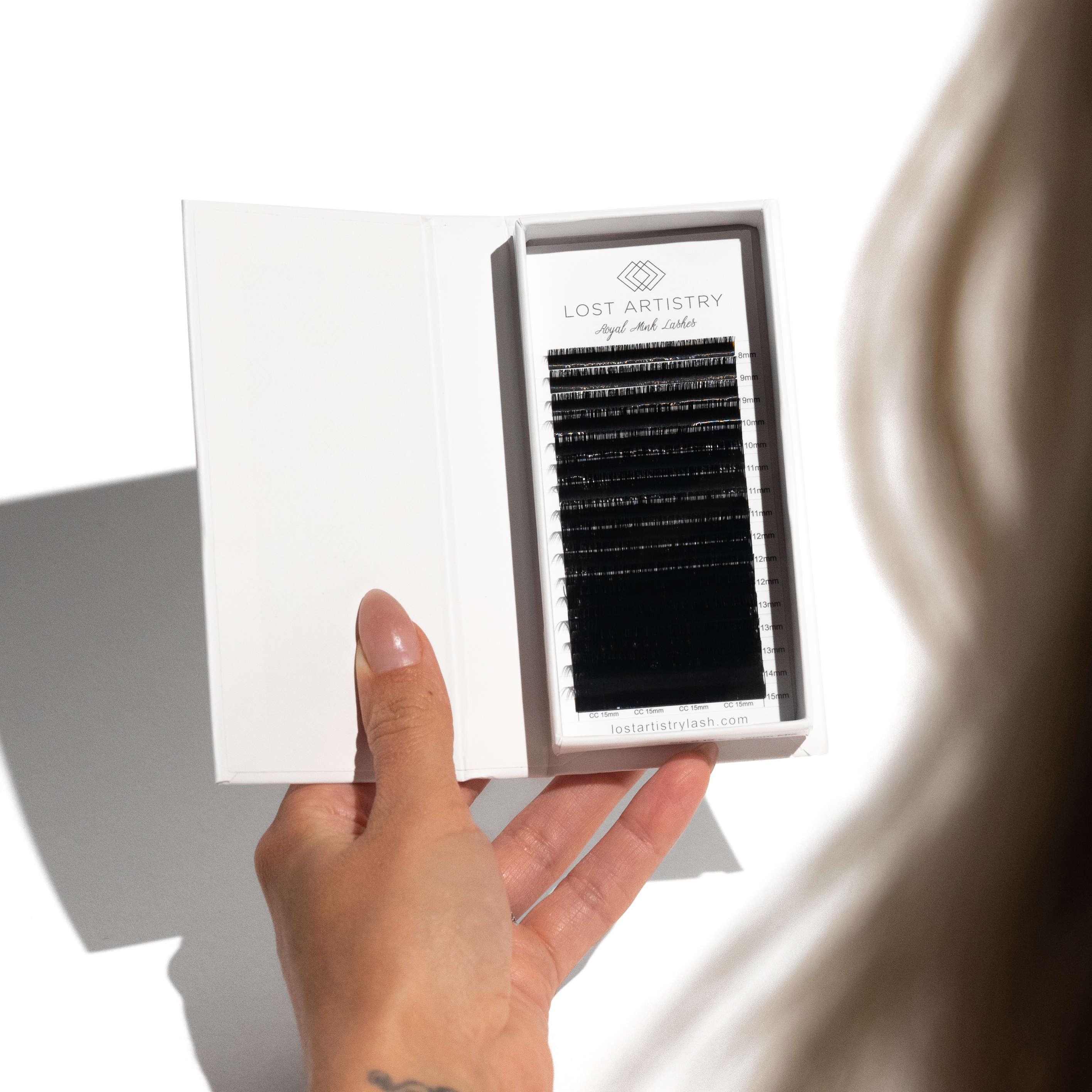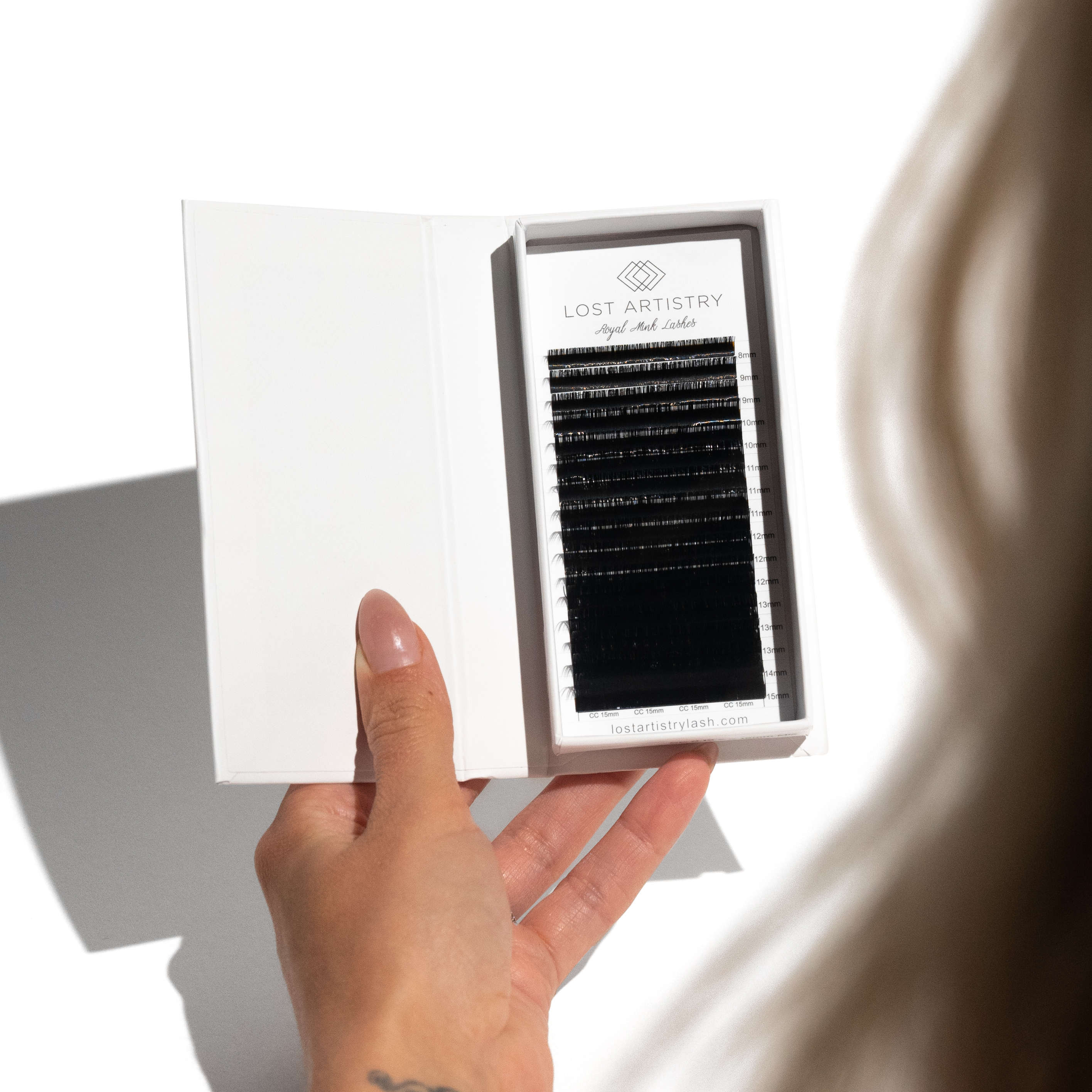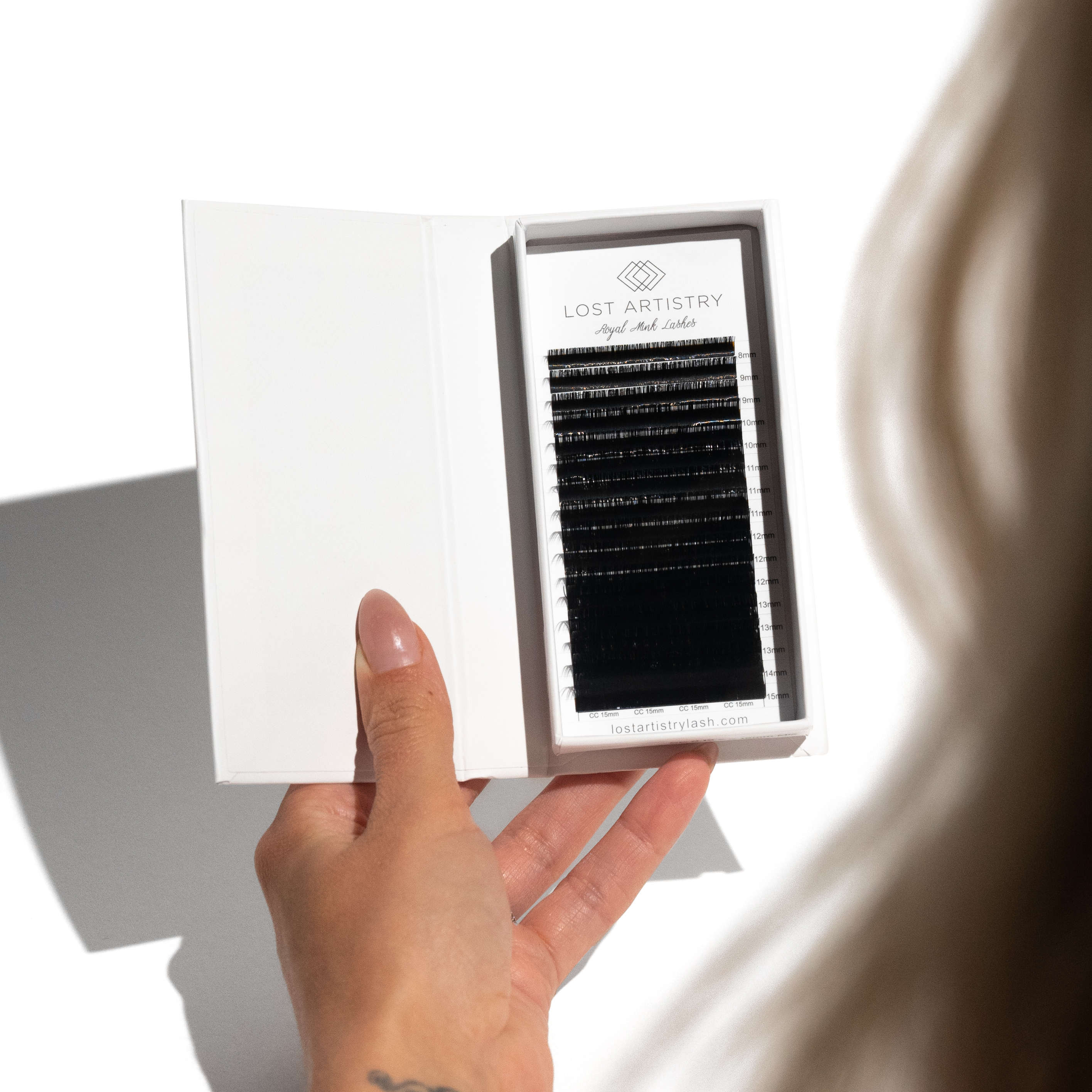 Lost Artistry Lash
Classic Lash Extensions
Curl:
todo: cur_selected_value
Diameter:
todo: cur_selected_value
Length:
todo: cur_selected_value
NotUsed:
todo: cur_selected_value
NotUsed:
todo: cur_selected_value
Elevate your lash artistry with Lost Artistry's range of Premium 

Classic

 Eyelash Extensions. Meticulously crafted to enhance 

classic

 lash sets and effortlessly integrate into hybrid styles, these lashes offer unmatched versatility and deliver breathtaking results. Indulge in the captivating beauty of their ultra-dark color and enjoy their enduring curl. Step up your lash game with the unrivaled excellence of our premium 

classics

.
Pro Tip - Our Premium Classic Eyelash Extensions pair perfectly with a wide range of eyelash extension tweezers and glue, however, our in-house favourites are our Crane Ultra Tweezers and Bondage Glue for all experience levels.

Key Features:

Natural Matte Finish: Achieve a flawlessly natural look with our eyelash extensions' matte finish, ensuring seamless integration with your natural lashes.
Ultra Dark Black: Enjoy intensified drama and depth with our ultra-dark black lashes, creating a striking and captivating effect.
Foil Backs for Easy Removal: Our eyelash extensions feature foil backs, making removal a breeze and minimizing the risk of damage to your natural lashes.
Diverse Diameters: Choose from a range of diameters (0.12, 0.15, 0.18, 0.20) to tailor your lash look and achieve the desired thickness and volume.
Versatile Length Range: From 6mm to 15mm, our eyelash extensions offer versatility, allowing you to customize your lash design for a truly personalized look.
100% Vegan: Our lash extensions are proudly vegan-friendly, ensuring a cruelty-free and ethical choice for lash enthusiasts.
Long-Lasting Curl: Experience a beautifully maintained curl that withstands daily wear, ensuring your lashes stay gorgeously lifted and curled throughout the day.
Unleash your lash potential with our exceptional professional eyelash extensions, carefully designed to deliver superior quality, versatility, and lasting beauty.