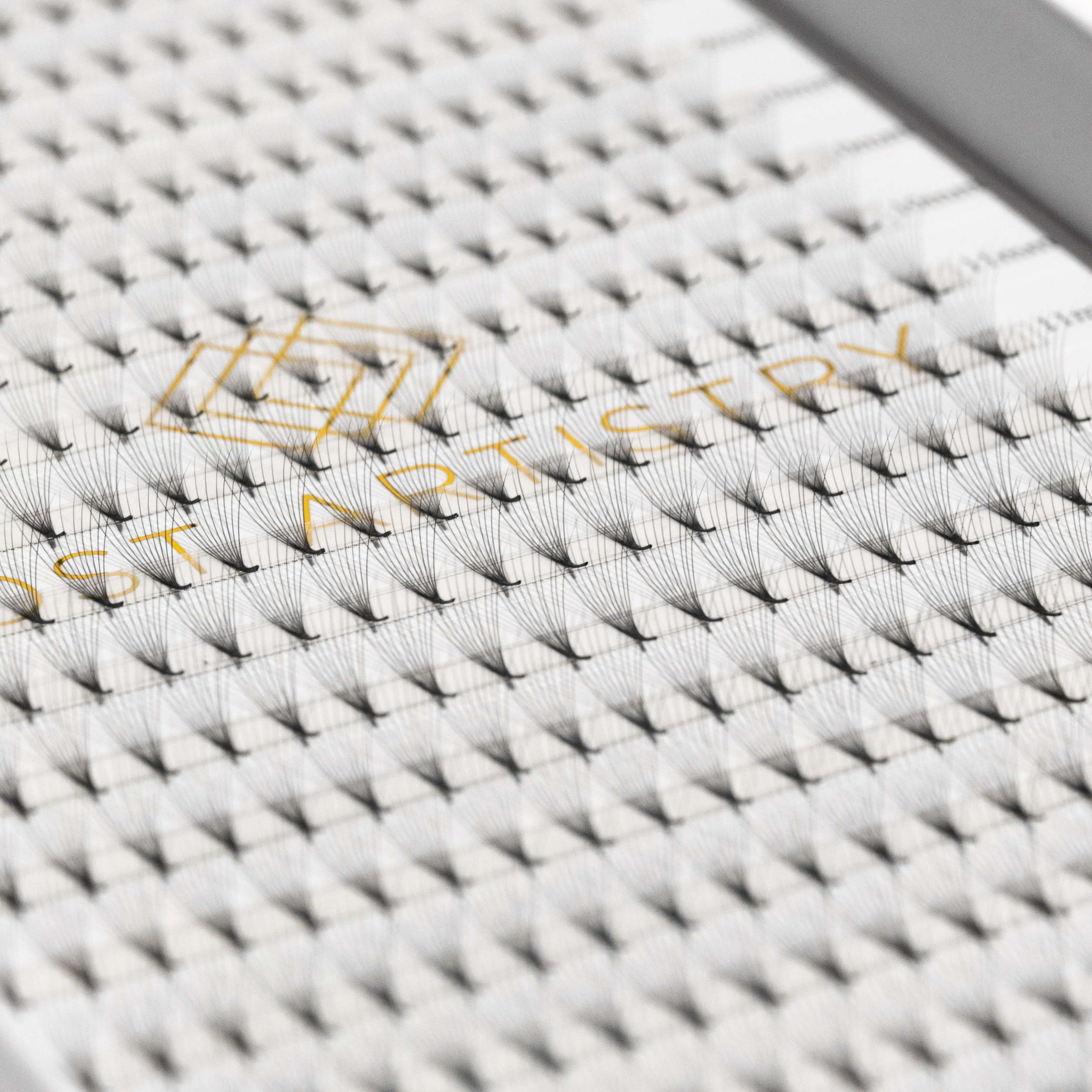 Lost Artistry Lash
SALE 12D .05 MID Stem Pre-Fan Lashes
These lashes are perfectly fine - there is absolutely nothing wrong with them! They are just mislabelled as .03 instead of .05. 
Lost Artistry Lash Pre-Fan eyelash extensions are hand made and heat bonded, offering a speedy application and a light-weight volume finish. For application tips, check out our 'How-To' page and for more information check out our 'FAQ' page. 
What to expect from a Mid (Medium) Stem Fan:
A perfect in between our short stem and long stem fan 

Matte black finish
Note: Our 12D Mid Stem Pre-Fans have the middle of fans attached to sticky adhesive.
XXL: 400 fans per tray. This is the most cost-effective tray size available on the market. The Mixed 8-15 option is the perfect tray if you are looking to try out our lashes for the first time. Eco-friendly packaging. Approximately half of a tray required to complete a full volume or mega set.
Diameter: 0.03 and 0.05