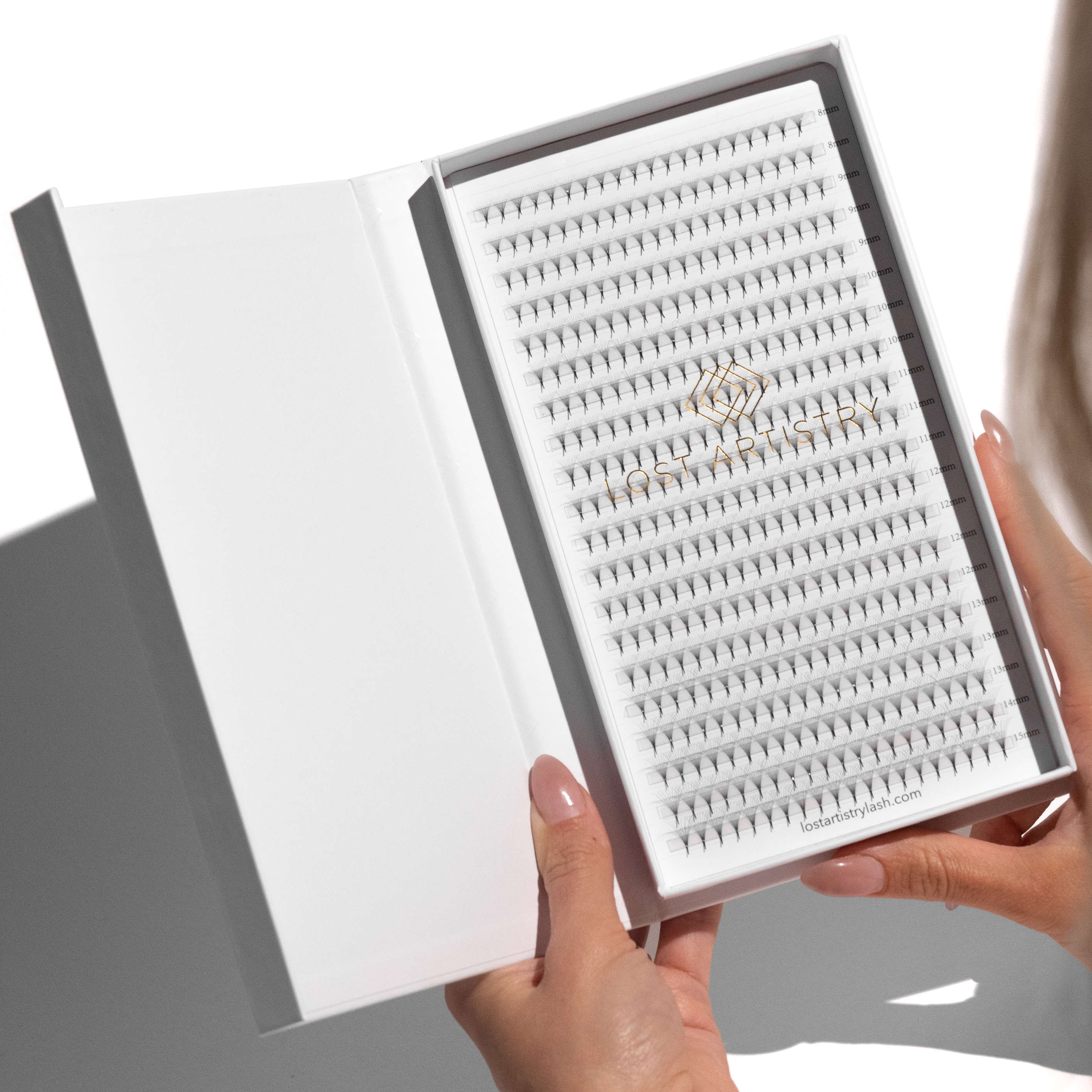 Lost Artistry Lash
SALE 14D MID Stem Pre-Fan Lashes
Approximately 5% of the fans in these SALE 14D trays have a tendency to stick to the glue strip a little more than we like. Enjoy them deeply discounted because of this. Most of the fans in each tray will perform perfectly. 
Lost Artistry Lash Premade Eyelash Extension Fans are hand made and heat bonded, offering a speedy application and a light-weight volume finish. For application tips, check out our 'How-To' page and for more information check out our 'FAQ' page. 
What to expect from a Mid (Medium) Stem Fan:
A perfect in between our short stem and long stem fan 

Matte black finish
Note: Our 14D Mid Stem Pre-Fans have the middle of fans attached to sticky adhesive.
XXL: 400 fans per tray. This is the most cost-effective tray size available on the market. The Mixed 8-15 option is the perfect tray if you are looking to try out our lashes for the first time. Eco-friendly packaging. Approximately half of a tray required to complete a full volume or mega set.
Diameter: 0.03