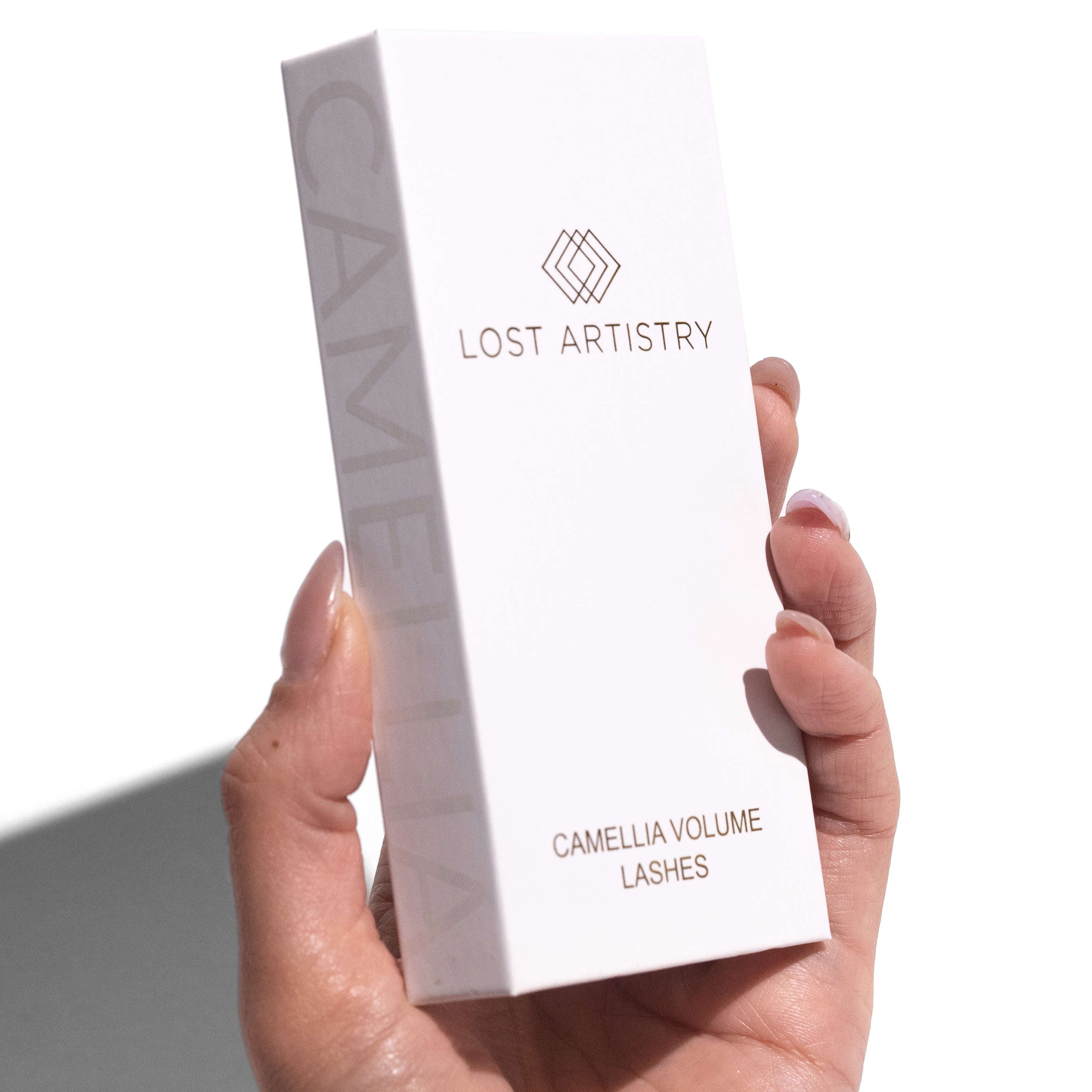 SALE Textured Volume Lash Extensions
Lost Artistry Premium Volume Eyelash Extensions are perfect for the handmade volume artist who enjoys making their own volume lash fans. Volume lashes come in diameters .10, .07, .05 and .03 in lengths 5-18mm and are great for Hybrid, Volume and Mega Volume lash extension services.
Textured: Textured Volume Eyelash Extensions are perfect for the handmade artist who is looking to add wispiness or depth to their volume lash sets. Textured (also known as Camellia) eyelash extensions are much like standard volume trays, except instead of each lash strip consisting of one length, you will find 3 different lengths across the entirety of each strip. The staggered lengths are lovely because they add darkness, texture and a seamless grow out to each lash set you create.
The shorter lengths fill in the area closest to the lash line, the middle lengths fill in the mid section of the lash line and the longest lengths will create the overall shape across the tips of the set! If you are familiar with the term 'feathering' and find yourself using multiple lengths within each section, this is the tray for you, we have done the feathering for you!

Looking to become certified in Handmade Volume lashing? — Volume Mastery Training

Features:

Natural Matte
Available in B, C, CC, D, DD, L and M Curl
Ultra Dark Black
Foil backs for easy removal
Diameters - 0.03, 0.05, 0.07, 0.10

100% Vegan